Flutewise Club November 2019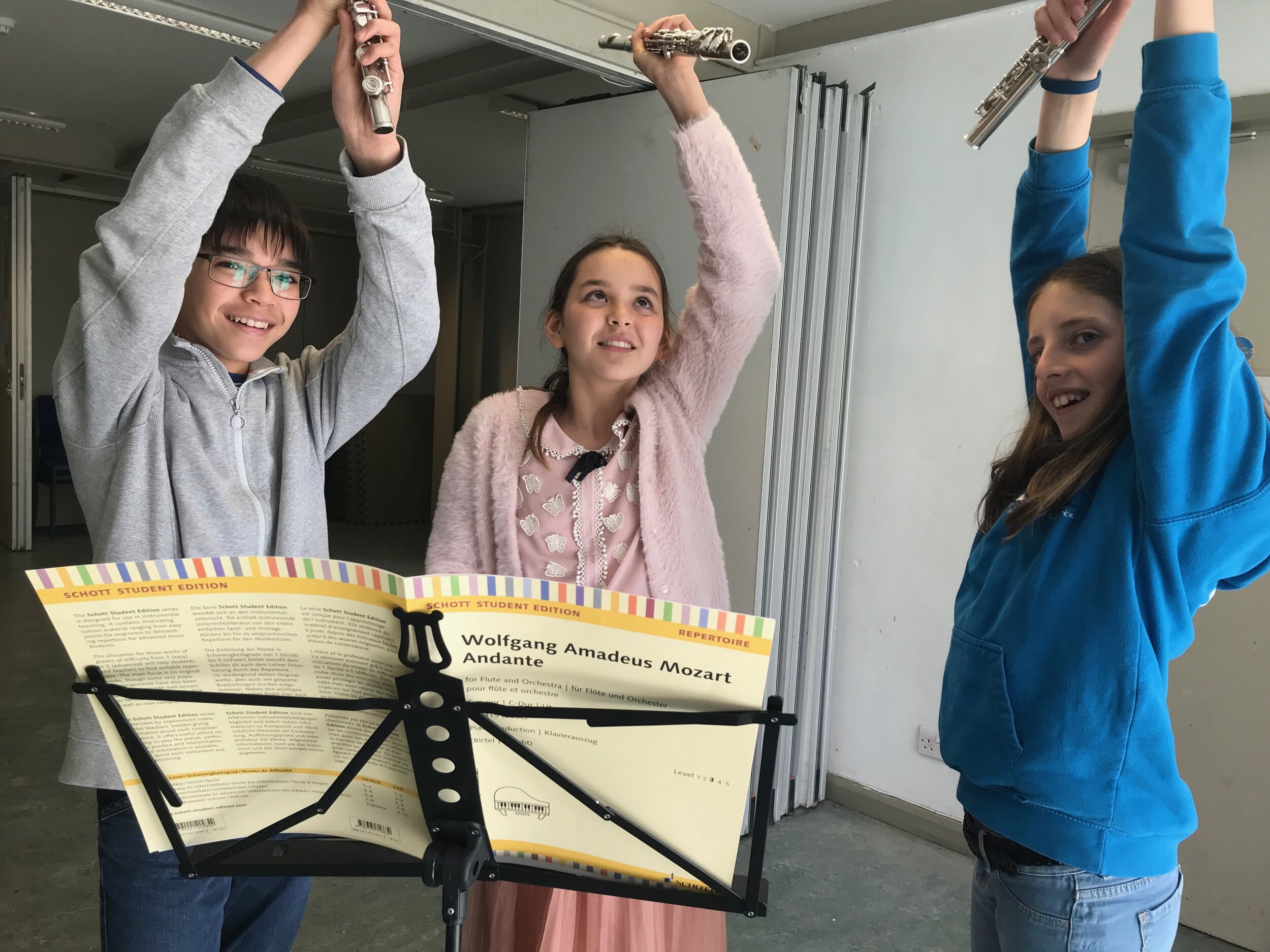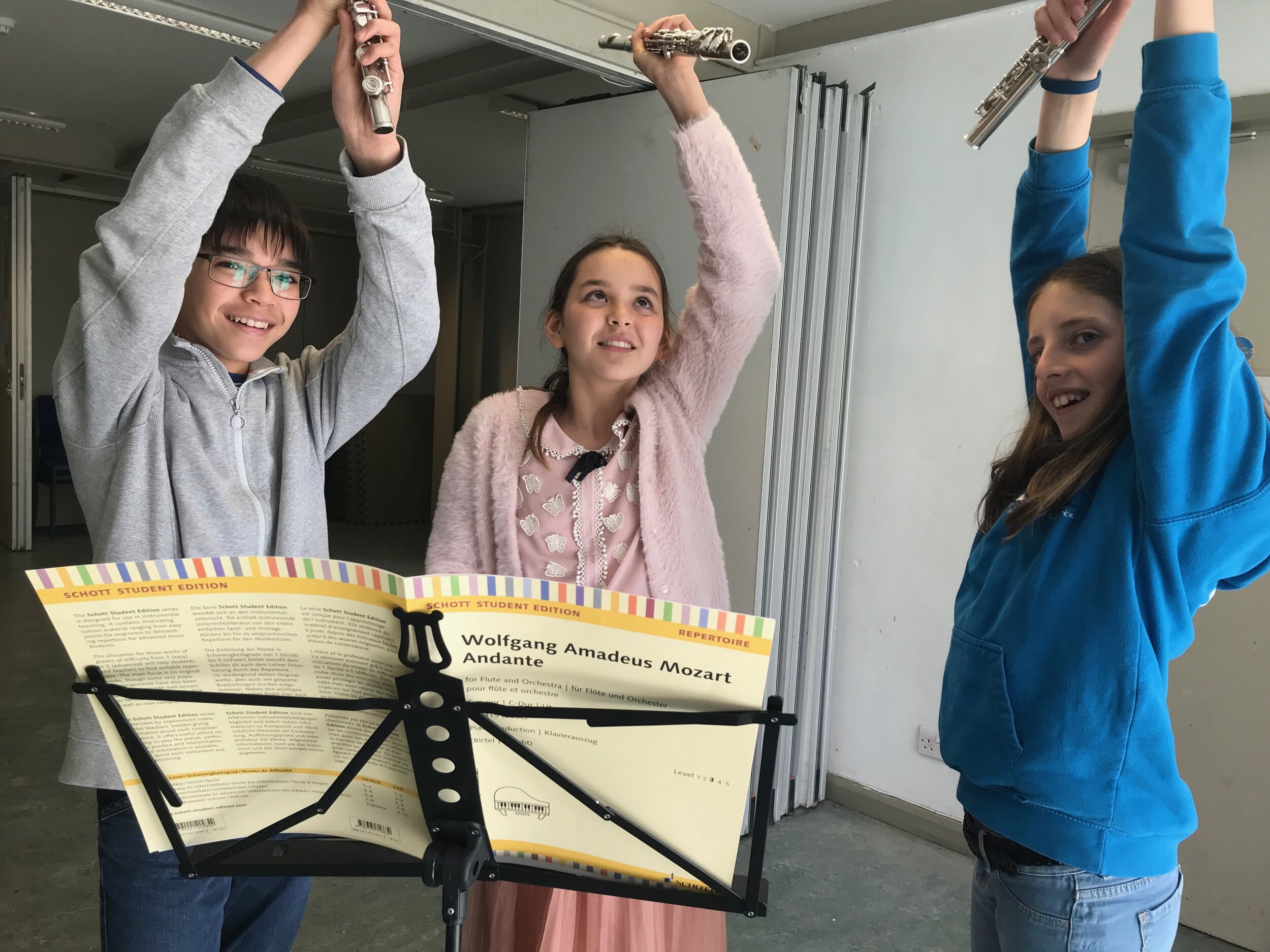 Flutewise Club November 2019
Sunday 17 and 24 November from 2.00 pm until 4.00 pm
If you live within travelling distance treat yourself to a session at our Flutewise Club. It's open to all keen flute players no matter what your standard of playing.
We are grateful to Music for All for support and making these workshops possible.
Our Flutewise Club happens about once a month at South Portslade Community Centre, Church Road, Portslade between 2 and 4 pm. Old and new members are welcome - and new people will receive a gift on their first visit! We have a lovely time, exploring ensemble flute music, learning a bit about technique and having flute playing fun, even having the opportunity to play alto and bass flutes and the piccolo. From time to time we will have a special guest artist from the flute world. Regular members will also be able to achieve their Arts Award if they would like to.
Family and friends are welcome to join us at 3.45 for a drink and a biscuit and maybe hear something we have been working on.
If you love playing your flute and enjoy making friends come and join us at our lovely Flutewise Club this September. We have changed days from Saturday to Sunday.
The workshops are held in South Portslade Community Centre, Portslade which is near Brighton. You will need to bring your flute and music stand. Players of all standards are welcome and although it is aimed at young flute players, adults may apply for a place if there is room.
We aim to have a warm up session, learn a bit about improving your playing, explore some ensemble music, play some musical games and generally enjoy ourselves.
Family and friends are welcome to join us at 3.45 for tea and biscuits and we might entertain them by playing something we have been practising.
During the two sessions in November we will be preparing to go back to the Old Barn Garden Centre, Horsham to perform for their Christmas Celebrations on Wednesday 27 November 2019, starting at 5.30pm. Please consider joining us as we will be supporting Canine Partners and Music for All.
FUTURE DATES - PLEASE NOTE THESE HAVE BEEN CHANGED FROM SATURDAYS TO SUNDAYS FOR THE AUTUMN TERM:
17 November (Sunday) 2.00 pm until 4.00 pm.
24 November (Sunday) 2.00 pm until 4.00 pm.- for our performance on 27th November (Wednesday) starting 5.30 pm at the Old Barn Garden Centre, Horsham
15 December (Sunday) 2.00 pm until 4.00 pm. - Christmas party!
Flutewise reserves the right to change dates, time, venue, artists appearing at any Flutewise event. Flutewise needs to ask for certain information before accepting people on our courses and events – we never pass this information onto anyone else without your permission. Photographs and video images taken at Flutewise events may be published in our magazine and/or website and associate publications. By submitting this form you are giving consent for these images to be used.